Business Online Banking
It's a convenient, simple and secure way to do your banking. You can do many of the day-to-day transactions you go to the bank for, but at times that are more convenient for you. If you have a question or would like to enroll in any of our products, please contact us today!
Guest, now that's convenience!
Our online banking service is a safe and secure site for you to conduct your banking business. Security is our main concern. You can rest assured that your data is handled with the utmost security. Your User ID and Password are required each time you enter our online banking service. To enroll in Business Online Banking please contact us.
Just look at what you can do! With a simple point and click you'll be able to:
Review your account status and history on any of your deposit or loan accounts
Check your balance, see what checks have cleared
Print out a bank statement
Transfer funds between your accounts
eMail questions to the bank representatives at your convenience
Reorder checks
Stop payment of a check
Download data directly to most financial management software applications
Receive eMail messages from the bank when any of your accounts go above or below a specified amount
*Subject to additional terms and conditions. Data rates may apply. Check with your mobile phone carrier for details.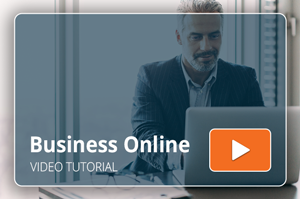 Business Bill Pay
Say goodbye to check writing hassles and postage with Springs Valley Bank's online bill payment system. Online Bill Pay offers unlimited bill pay transactions, ability to create reoccurring and on-demand payments, and the ability to import information into accounting systems. Enjoy this safe, fast, convenient way to manage your money.
eStatements
The quickest, most convenient way to receive your bank statements - eStatements! eStatements are an electronic version of your monthly paper statement delivered right to your eMail inbox, rather than through the U.S. Postal Service. They look just like your paper statements, contain the same information, and will arrive sooner than paper statements. In addition, eStatements are better for the environment because of the paper and printing saved.
Here's how it works
When your eStatement is ready, we'll send you an eMail with a secure link for retrieving your electronic statement. Because eStatements look exactly like the paper statements you have been accustomed to receiving, you'll find the quicker electronic version much more convenient. Plus, eStatements are FREE and available to you 24 hours a day, seven days a week!
If you would like to take advantage of the quickness and convenience of eStatements, please contact us.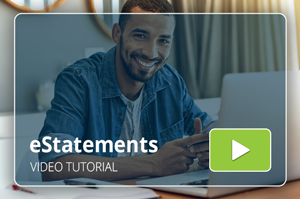 Notifi℠
Receive Real-Time Alerts with Notifi℠1
Alerts are published and processed in real time, based on user registration and delivery preferences. You choose what types of alerts to receive, how to receive those alerts (eMail, text, Online Banking, Mobile Banking), when to receive alerts and more.
Free
Convenience
Peace of Mind
Greater Security
Reduce Risk of Fraud

Sign up for Notifi℠ through Springs Valley's Online or Mobile Banking today! To enroll, simply log on to Online or Mobile Banking. For Online Banking, Click Enroll, and specify how you would like to see your alerts. For Mobile Banking, Enable Push Notifications. You can also set up Do Not Disturb options for your alerts.
1Message and data rates may apply. Notifi is a Service Mark of Fiserv, Inc., or it affiliates.